May 22, 2023 in ANNOUNCEMENTS
APL Logistics at Multimodal 2023
APL Logistics are delighted to return to the Multimodal Exhibition in Birmingham, UK taking place between the 13th and 15th of June 2023 at the National Exhibition Center (NEC).
In today's fast-moving supply chains, the only thing you can expect is the unexpected. To meet customer demand and reach decarbonisation goals while achieving scale during these times of economic uncertainty, companies need advanced order planning, predictive lifecycle visibility, and responsive execution across all geographies. Enabling day-to-day decision-making that mitigates inventory disruption – and maximises your profitability.
Our dedicated team at stand number 6024 will showcase the recently launched APL Logistics' end-to-end order management solution, PANOM.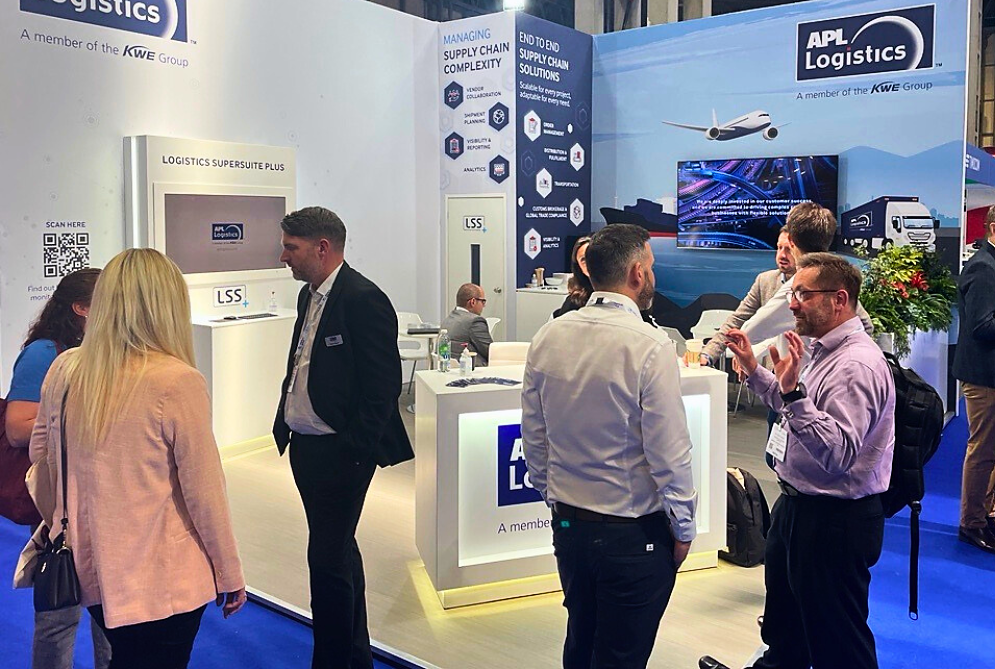 APL Logistics strives to be the premier order management provider in the world. Anchored in the notion of neutrality, our function is to act as a neutral party for our customers to oversee their carrier base, manufacturing base, and, many times, their technology providers. – Thad Bedard, President at APL Logistics
PANOM is delivered through our strategic balance of world-class account management teams, proprietary digital solutions, and an extensive global network of facilities. Anchored in the notion of neutrality – APL Logistics delivers solutions that drive financial value for each customer.
PANOM encompasses the end-to-end movement of our customers' products – focusing on the planning and decision aspects and enabling continuous supply chain value creation – empowering you to adapt faster and execute efficiently.
VISIT OUR STAND TO DISCOVER HOW PANOM CAN HELP YOU IN ACHIEVING THE FOLLOWING:
•  Increase sales of your products at full price
•  Reduce your supply chain costs and emissions
•  Enhance the level of service provided to your customers
•  Improve the responsiveness and simplicity of your ecosystem
Book and attend a meeting with an APL Logistics representative on one of the exhibition days to receive an exclusive gift! Please request a meeting via the form below or contact your Account Manager directly.
Request a meeting at Multimodal 2023
By submitting this form, you accept the APL Logistics Privacy Policy and Cookie Policy and confirm that you are happy for us to contact you regarding the meeting and send relevant information in accordance with the Privacy Policy.
GRAB A PRIZE AT APL LOGISTICS' CLAW MACHINE ON STAND 6024!

Will you win a £50 shopping voucher or one of the other prizes up for grabs?

ㅤ

NOT YET REGISTERED TO ATTEND MULTIMODAL 2023?

Feel free to register as one of our VIP guests, and you will benefit from:

•  A dedicated fast-track VIP registration check-in desk
•  Reserved VIP seating in the seminar sessions
•  Access to private VIP lounge facilities

ㅤ